BIM
What is an IFC Viewer?
An IFC viewer is a software tool that allows users to view and analyze building information models (BIM) models exported in IFC format.
What is an IFC Viewer? How the Right One Empowers Your Construction Work
The amount of details that go into planning a large structure can feel overwhelming. There are fine details to be considered and important decisions to be made around materials, structural integrity, lighting, cost, design, plus more. With the right technologies and tools, construction professionals manage to collaborate successfully on a regular basis.
Not only do they successfully complete large development projects, they do so in a way that is safe for occupation and (in many cases) aesthetically pleasing as a part of a skyline and city experience. And it's not just skyscrapers that require a great number of details and a high level of coordination from design straight through to completion. Any multifamily building, any office complex, any retail facility — they all need rich details and a high level of collaboration to reach completion safely and successfully.
Without the right technologies and tools, safe and successful completion of a construction project is impossible — no matter its size and scale. Industry Foundational Classes, also known as IFC, are the collective standards used across development disciplines around the world to ensure that all partners are working together to achieve a safe, successful completion.
The importance of IFC makes securing the right IFC viewer one of the most important technology investments for any project management team. Read on to learn more about the importance of IFC, plus how to find the best IFC viewer for any given project.
The Importance of IFC
The International Organization for Standardization (better known as ISO) is an entity that identifies and documents universal standards as agreed upon by experts in any given field. ISO standards typically provide a roadmap or formula that can be used to ensure quality results.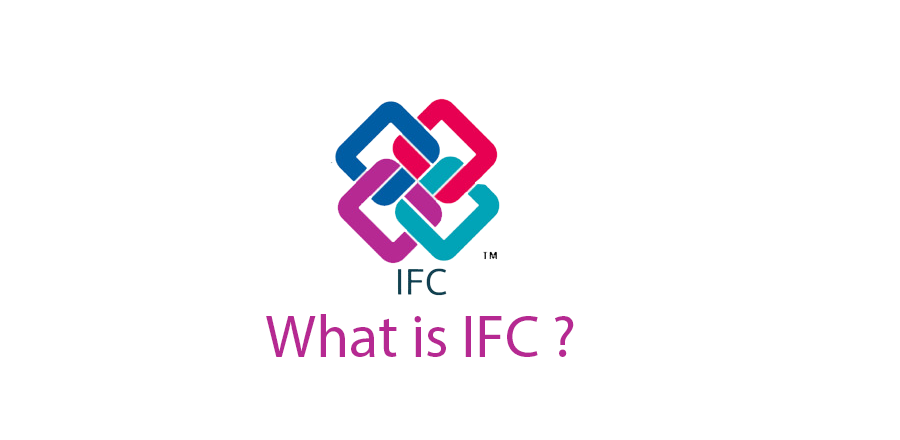 IFC is a standard for communicating data related to buildings and their construction between multiple project team members. These IFC standards are recognized as ISO 16739-1:2018. The ISO 16739-1:2018 standards call for the exchange of information using a building information model (or BIM) that addresses and outlines:
Structures
Elements
Spaces
Schedules
Other key aspects of a construction project
BIM databases are created in plain text so that they can be quickly and easily exchanged between different parties working on a construction project. An IFC viewer can be used to create, share and view drawings and 3-D renderings based on the plain text kept in the database. IFC viewers are essential tools for different parties to communicate effectively during a construction project so that it pushes toward a safe and successful completion.
How IFC Viewers are Used in Construction
IFC viewers bring to life drawings and 3D renderings, so that project team members can focus on elements that are most important to them, make comments and changes for other team members, create lists and tasks, track progress, plus more. You and your project team could attempt to share this type of information via email or within an Excel spreadsheet or Google Sheet.
But using a medium other than an IFC viewer with advanced features makes discussion, organization and efficiency more difficult than it should be. Of course, when discussion, organization and efficiency slow down, it becomes more difficult for the project to hit deadlines and for the project team to deliver a safe, occupancy-ready structure. How does an IFC viewer work? Typically, users can leverage viewers to import IFC files they are receiving or to export IFC files they've been working on.
When importing, users need to identify the right file type and then make proper conversions and updates to match the model's origin and base points. Once an imported IFC file matches the work area, you can typically view different layers to focus on the portion of the project most relevant to you. For example, if you are working on flooring, you can hide all but the flooring layer.
The same is true of concrete, steel, beams and other project components — hide the layers that you don't need so you can focus on the ones that are most important to you. No matter what portion of the project you're working on, a high-quality IFC viewer empowers you to make adjustments, create tasks and share details with your colleagues. These capabilities help propel a construction project toward a successful completion.
Finding the Right IFC Viewer
The market offers a number of different IFC viewers. How do you know which one is best for your project? Use this simple rule of thumb: IFC viewers exist to enhance collaboration, so choose the product that allows for the highest level of collaboration possible.
We've already mentioned some out-of-the-box features that IFC viewers should include for projects of any scale: the ability to make comments, to create tasks, to hide and display layers, to use filters, to manage timelines, etc.
If you encounter an IFC viewer that does not offer these features, you're undercutting your team's ability to safely complete a construction project on time and in a fashion that meets universal standards. Here's a look at other features that you might find helpful when using an IFC viewer:
2D and 3D Viewing: It's best to use an IFC viewer that allows for both 2-dimensional and 3-dimensional viewing. You may find some free IFC viewers that are limited to 2D.
Transparency Settings: It's helpful to be able to modulate transparency using an IFC viewer. For example, the best IFC viewers allow for no transparency, partial transparency or full transparency. These different settings are invaluable when you're trying to focus on a specific portion of a model.
Measurement Tools: Many IFC viewers come with measurement tools that empower users to measure the area, weight, volume and even curve surface of different objects. Multi-File Management: You sometimes need to work with more than one file at once using an IFC viewer. If that's the case, look for a viewer that allows more than one file to be open at a time.
Lighting Options: Some IFC viewers allow you to change the sun's position or to otherwise manipulate the lighting. This allows users to make advanced decisions about projects that take lighting into account.
Experiences: Look for IFC viewers that have a game mode that allows you to virtually walk around a 3D model and to experience in a way that's as close to real-life as possible.
This is by no means an exhaustive list of features and capabilities you can find in an IFC viewer. Before you make a decision on which IFC viewer will best meet your needs, make a list of must-haves to guide you through your different options.
The Benefits of Using Bricks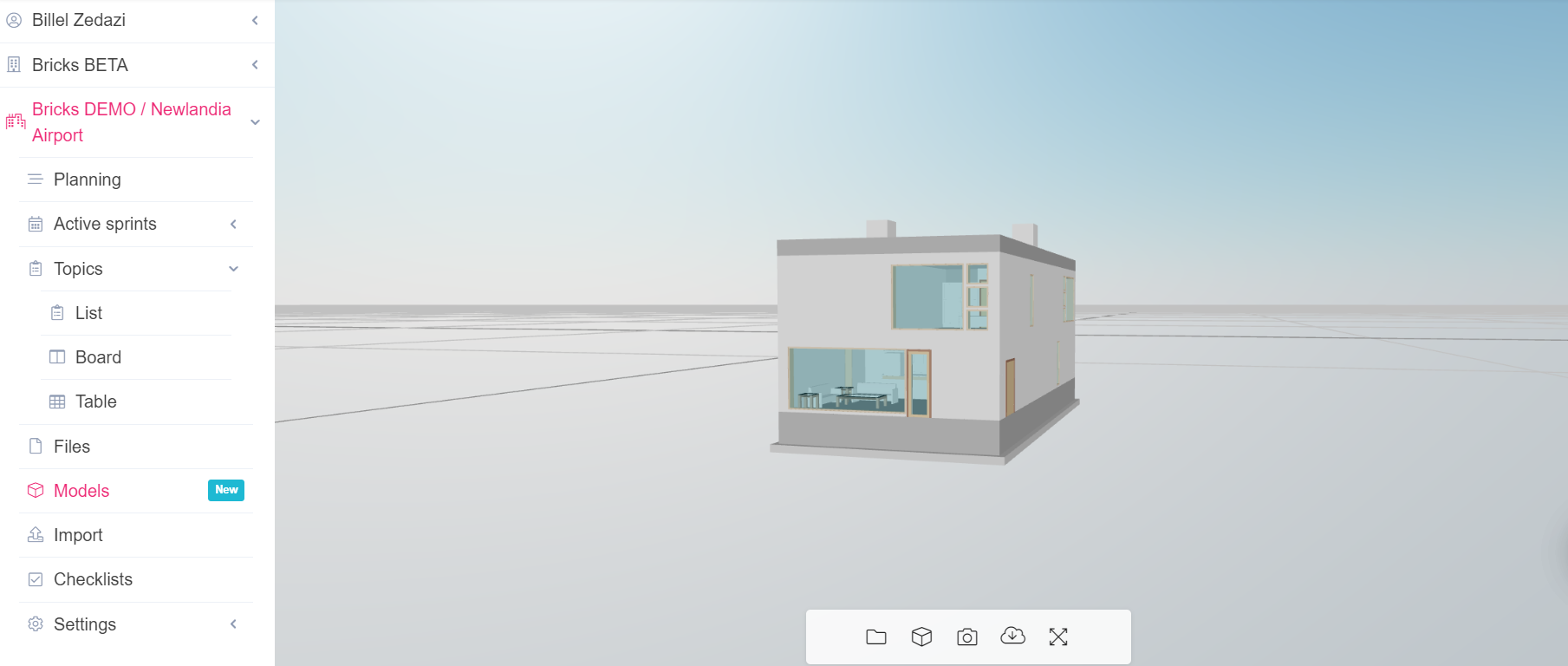 At Bricks, we offer an IFC viewer software that empowers architects and engineers to collaborate efficiently at the design stage, which saves time on projects of any scale. Bricks is based on Agile collaboration strategies and techniques that naturally move projects forward. Architecture, engineering and construction professionals using Bricks for mid- to large-scale construction projects are able to:
Assign tasks to other project team members.
Select topics for upcoming meetings and track decisions.
Measure project progress using dashboards and graphics.
Get visibility into project tasks and timelines.
Import topics from popular BIM apps like Revit, Navisworks, etc.
Share updates on essential design decisions.
The Agile approach used by Bricks delivers value to any construction project, including:
Better collaboration: Projects require fewer emails and phone calls, which frees team members to focus on more important tasks.
Visibility into progress: Everyone enjoys access to a shared view of project progress via dashboards and graphs.
Early identification of problems: Rather than waiting for problems to turn into crises that slow projects down, Bricks helps you identify problems early on — when they are less expensive to solve.
Fewer meetings: Spend less time meeting and more time doing when you take advantage of Bricks and the Agile approach it uses as your IFC viewer.
Get Started With BRICKS
Are you getting ready to start a significant construction project? Don't get overwhelmed by managing the many details that need to be considered and decisions that need to be made across the project team. Use Bricks as your IFC viewer, and streamline your project with:
High levels of communication and collaboration.
Complete transparency into progress.
An early alert system for emerging project issues.
Fewer meetings so that all project team members can focus on moving things forward.
It's fast and easy to get started with BRICKS, which allows you to start collaborating effectively and moving your construction projects forward more efficiently. Sign up today to start importing and working with IFC files.